The Teen Think Tank Project took its show on the road (literally!) this summer to Tuxedo, NY to spend six weeks with the socially conscious students of Tuxedo Union Free School District.  As part of the district's Summer Bridge and Ed Camp Program co-founders Matthews DeSantis and Kelly Nagle are leading a cohort of high-achieving students to explore a variety of social justice issues and build the skills necessary to live and work in diverse communities. 
The students at Tuxedo have been nothing short of impressive! After spending six weeks of their summer vacation dedicated to becoming better civic participants, the cohort is planning an assembly to share their research and recommendations for change with their peers.
If you're an educator interested in social justice, diversity and inclusion programming for your students, schedule a free info session with us!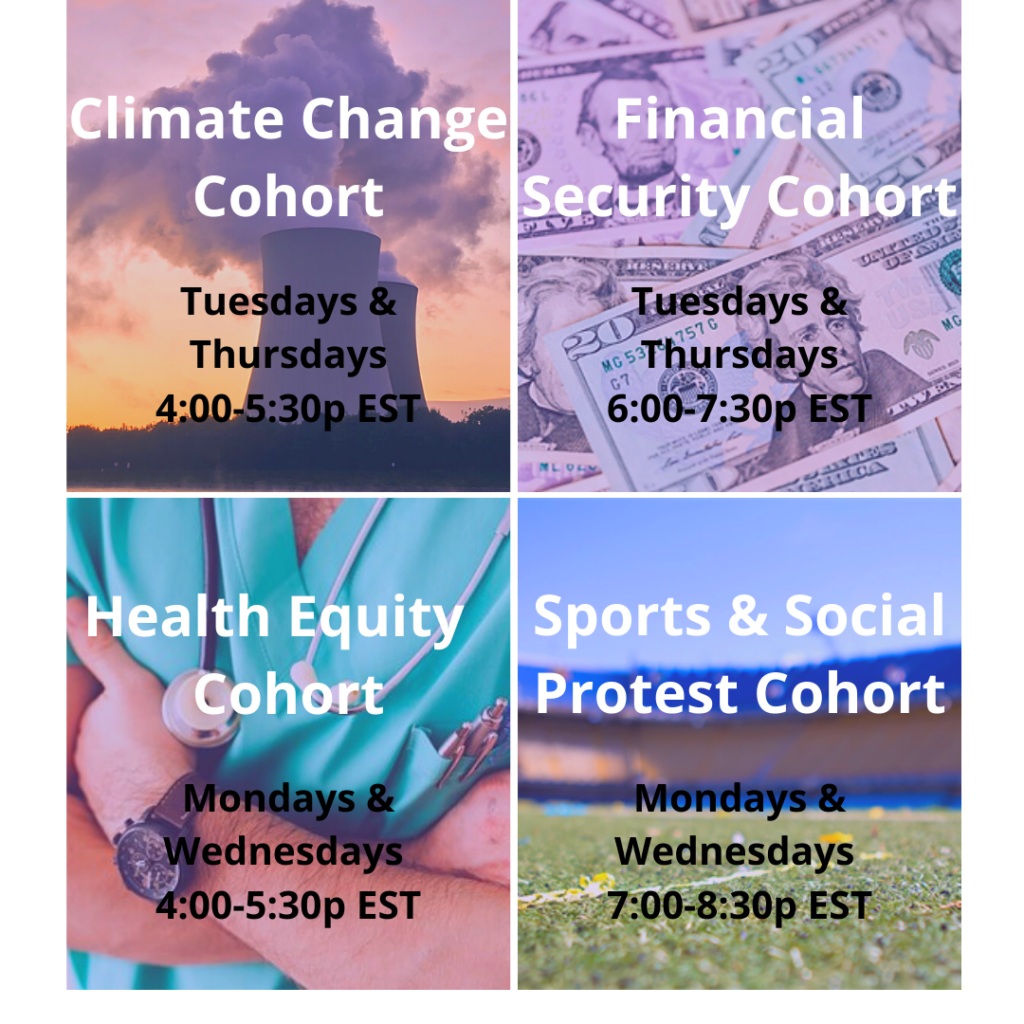 The fall research cohorts will be tackling four major social justice issues with high-achieving students from around the country.  Cohorts are running from September 20 – December 17, 2021.
Enrollment is open and limited to 12 students per cohort. Apply before the cohorts are filled!
Climate Change Cohort: Fighting climate change and its impact on communities
Financial Security Cohort: Achieving economic security and fighting poverty
Health Equity and Healthcare Policy Cohort: Breaking down barriers to care in a complex healthcare system
Social Protest & Sports Cohort: Developing a blueprint to activate athlete voices
Visit our website, start an enrollment application or schedule a 30 minute information session.
Meet Our Agents of Change
Research Associate Reflections
Leah is a rising junior and summer research associate with the Financial Stability cohort.  Leah wants to solve real-world problems with likeminded people.  She's also a classical pianist!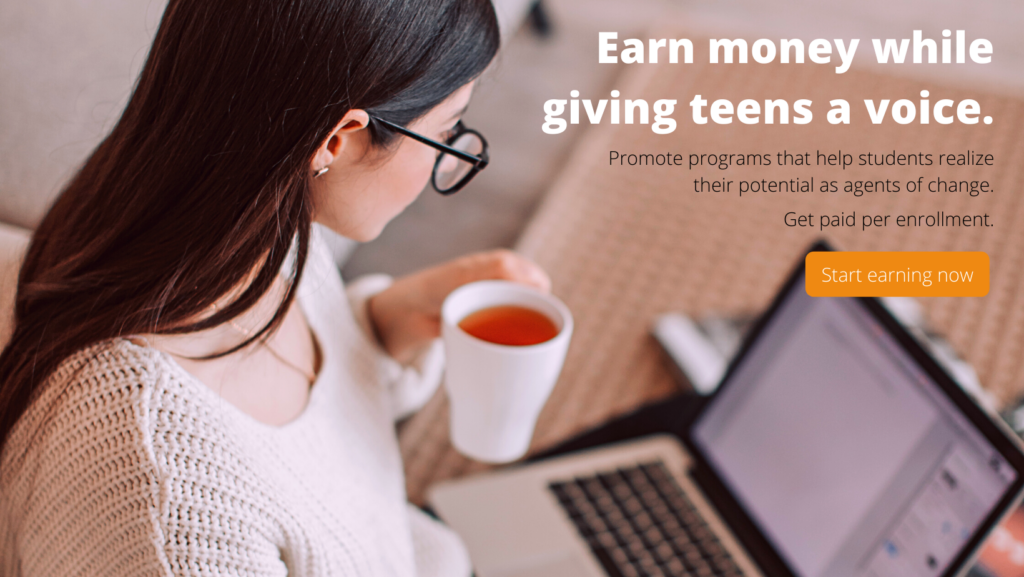 The Teen Think Tank Project provides students with a robust social justice education, along with a curriculum that fosters the professional skills required to become effective leaders and create real change. Join our community of change makers and check out how we give socially conscious high school students a voice in the world they will inherit.
In order to facilitate the goals of the Teen Think Tank Project and engage both our students and our listeners in socially relevant conversation, we've created this weekly podcast.
Our YouTube channel features video podcasts, animated shorts, program details, student presentations and social justice education content for a variety of audiences.
News, information, posts, and pics. Follow us @teen_thinktank is a great way to get to know the Teen Think Tank Project, our friends, and the work we do.
As an organization that focuses on social justice education, we have a plethora of resources available for administrators, educators, parents, and students.