Founded in 2020 to address the disheartening and divisive trajectory of our society, the Teen Think Tank Project's mission is to develop today's teens into tomorrow's leaders who will create a more positive and sustainable world for everyone. Our programs provide the next generation of leaders and advocates with the academic, emotional and practical skills needed to not only understand today's societal issues, but change them.
Co-founders Matthew DeSantis and Kelly Nagle created an innovative social justice education program that provides high-potential teens with the opportunity to explore societal issues alongside academics, thought leaders, advocates, activists, and agents of change. This experience provides high school students with the environment and support needed to develop a voice in the world they will inherit.
Teen Think Tank Project is a student-run policy institute that fosters critical thinking, research techniques, and problem-solving skills to develop policy frameworks for real-life issues and empower students to become future changemakers.  In our program, participants work with fellow students, experts, thought leaders and advocates to  research, discuss and generate conceptual solutions for both global and local problems, such as racial inequality, climate change, human rights, poverty and health equity.  Through the use of a platform that blends cooperative, active and distance learning strategies administered over 12-weeks we foster the professional development skills that students will need to live and effect change in diverse societies.  
We accept high-achieving high school sophomores, juniors and seniors, enroll them into a research cohort of 10-12 like-minded students interested in the same topic, give them the title of Research Associate and treat them like professionals.  Research Coordinators guide students through a total of 50+ contact hours through online collaboration and instruction provided via readings, group discussion and guest speakers.  This includes 16 contact hours of foundational instruction highlighting the basic elements of Leadership, Communication, Research, and Decision-making.  
Throughout the 12-week session, students engage in an examination of the origins of and contributing factors to a particular social justice issue in our society in order to facilitate the creation of a policy framework that addresses the issue in the form of a group white paper, podcast or digital short.  At the end of twelve weeks students will have expanded their academic skills, built a professional network of industry leaders, gained new perspectives on some of society's toughest issues, have published research content to highlight on college applications and be exceptionally prepared to lead social justice initiatives in the future.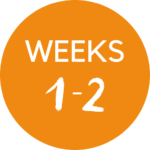 Core curriculum on leadership, communication, decision making and research with instruction and contributions from experts and industry leaders.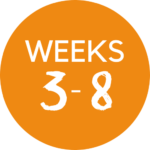 Students explore their research topic in depth by understanding its history and how the present day situation has evolved. Experts, thought leaders and other contributors provide additional insight and context to help students develop a holistic understanding of the issues that will contribute to stronger policy development.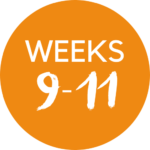 Through guided discussions and group breakout sessions students ideate and construct their final research project.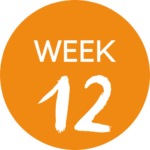 Students engage in a critical analysis of the final draft of their research project and set a date for publication.