Founded in 2020 to address the disheartening and divisive trajectory of our society, the Teen Think Tank Project's mission is to develop today's teens into tomorrow's leaders who will create a more positive and sustainable world for everyone. Our programs provide the next generation of leaders and advocates with the academic, emotional and practical skills needed to not only understand today's societal issues, but change them.
Co-founders Matthew DeSantis and Kelly Nagle created an innovative social justice education program that provides high-potential teens with the opportunity to explore societal issues alongside academics, thought leaders, advocates, activists, and agents of change. This experience provides high school students with the environment and support needed to develop a voice in the world they will inherit.
Receive information and updates about how we can help shape your journey to becoming (or raising) a teen change agent.
Our Oustanding Research Associates
All of the teens that come through our program are exceptional in one way or another.  Each is a high-achieving high school student.  The teens that enroll in our Change Agent Academy, an intensive 60-hour research cohort exploring social justice issues they are passionate about, are the best of the best.  Even among this collection of academic all-stars, there is one exceptional research associate that stands out in every cohort. We would like to introduce you to these teens.  Please meet our Outstanding Research Cohort Scholarship recipients.  Check out our research portfolio for a complete roster of our program alumni.       
Outstanding Research Associates
Stanford University practices a holistic admission process where they "want to see the kind of curiosity and enthusiasm that will allow you to spark a lively discussion in a freshman seminar and continue the conversation at a dinner table,"  This idea of engagement and openness to learning from others is a key indicator of a growth mindset, and that is what what we do!    
Check out where a growth mindset helped our alumni land after they graduated from our programs.     
Check out how our alumni have used their time at the Teen Think Tank Project to catapult them to their next academic and professional challenges or connect with them via our Research Cohort pages to see what great things they are working on today.
It takes a village to raise a change agent!  Luckily, we have a community of thought leaders, advocates, activists, and subject-matter experts who have graced us with their knowledge, wisdom, passion, time, and talents.  Whether serving as lecturers, program contributors, or podcast guests, these individuals have helped us create a truly unique community where advocates work alongside aspiring change agents.  This community is a key component in our mission to help teens develop a voice in the world they will inherit.  
In addition to these influential change agents, we have had dozens of thought leaders that have lent their time and talents to our program and made themselves accessible to our change agents, creating a community of social justice advocates like no other!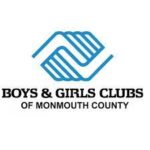 The Boys and Girls Clubs of Monmouth County invited us to help execute their Teens Take the Lead program, where exceptional teens throughout the Jersey Shore come together to identify, research, and develop a solution to real issues negatively affecting their community.  The 9-month program empowered teens to define and evaluate their own "community" en route to identifying a social issue that was impeding progress.  Students then conducted research, develop a plan, and conducted a service learning project to address that specific issue.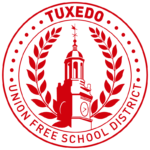 The Tuxedo (NY) Union Free School District invited us to lead their teen change agents in their inaugural Summer Bridge & Ed Camp held at George F. Baker High School in the summer of 2021.  The program, which was launched to help combat learning loss after the pandemic, featured our first-ever in-person administration of our Change Agent Academy.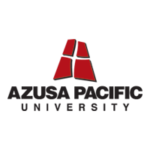 We first met Professor Donna Gallup, EdD, LSW, during our 2021 Financial Stability Research Cohort.  The relationship soon blossomed into a partnership when we teamed with her and her Master of Social Work students to conduct research on the effects our programming has on the development of intellectual humility (a leading indicator for the capacity of a growth mindset) in high school students.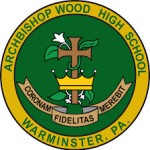 Archbishop Wood High School will always have a special place in Teen Think Tank Project lore.  In the winter of 2020, we contacted Vice Principal Domenic Mingacci and pitched him the idea of a co-curricular soical justice research program.  He thought it was a perfect fit for the school's St. Thomas More Honors  Program.  Two short months later, our inaugural research cohort commenced with eight Archbishop Wood students!
Take the first step in learning how our programs help high-potential high school students become teen change agents.
The best way to learn more about our program is to schedule an informational interview with our Co-Founder, Matt DeSantis.  During this brief conversation, you and Matt will discuss what you can expect from our programming, what our alums are doing once they graduate, and what you can do to develop a voice in the world you will inherit.
When you schedule your interview, you can invite your adult into the conversation.  In addition, you can add a few friends to the chat.  You can even schedule a meeting for your entire class/club.  But the important thing to remember is that to develop your voice as a change agent, you must first enter the conversation!