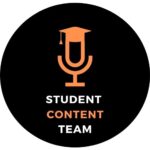 Hey!
My name is Jeremy Cimino. Like you, I am a socially conscious high school student.  In addition, I am an alum of the Teen Think Tank Project. In an attempt to showcase the great work that exceptional teen change agents like you are doing, I have begun to create some content for the TTTP.  So, I wanted to reach out and see if you (or anyone you know) is interested in some content opportunities.
One of the things we're starting is a series called Students Take on Social Justice. As part of this series, we are inviting you to talk about the social justice issues that you are passionate about, discuss how meaningful reform is being hindered and describe what we can do to facilitate change.  These short, self-recorded 1-minute videos are a great way to showcase your passion and get your own personal message out to the world.
In addition, I'm also producing a microcast, short-form conversation-style interview podcast episodes featuring students and their experience as teen change agents. These 5-10 minute (virtual) conversations will help students like you showcase the work you've been doing (inside and outside of our program) to make the world a better place.
Finally, I will be producing and editing a series of student spotlights. These short documentary-style videos highlight the great work you are doing in your community. So, if you are working on something (anything at all) that you are proud of or you want to discuss something that is important in your life, or you just want to introduce yourself to the world….let me know, and we can discuss.
I hope you find these opportunities to be a great way to not only help promote yourself, create content, and bolster your academic/personal portfolio, but also help promote the great community we have here at the Teen Think Tank Project.
If you are interested in learning more, please complete the Student Content Creator Form, and I will get back to you shortly with more information.    
Takes on Social Justice –

These 60-second, selfie-videos give our teen change agents an opportunity to express their views in a format that can be highlighted on TikTok or IG Reels!

Microcasts – Our 5 to10-minute podcasts, hosted by TTTP alum Jeremy Cimino, provide a content team member an opportunity to dive into a social justice issue they are passionate about and have that content streamed across multiple channels and platforms, including Apple Podcasts, YouTube, Instagram, and LinkedIn. 
Student Spotlights – These mini-documentaries are produced and edited by the TTTP content team, in conjunction with you, and showcase who you are, what you care about, and all the great things you do as you move from aspiring advocate to teen change agent!  
[Insert Your Idea Here] – Have a content idea you want to see produced and distributed?  Reach out to us!  We'd love to help you get that message out to the world!
Joining our content creation team allows you to become an active part of our community of change agents.  
The program is FREE.  There is no cost, obligation, or lengthy commitment.  
You fill out the above form, meet virtually with our content team leader Jeremy Cimino, and discuss what kind of change-inspiring content you want to make.  
Our team will help guide you through the process of creating compelling content OR they will simply watch you do what comes naturally!
The content will be edited, formatted, and uploaded to a platform that best suits the project.  Then we will distribute it to our network of advocates, activists, thought leaders and change agents….including college professors, subject matter experts, and leading voices in the social justice movement.  
The content that is created can be used by you to supplement your own social media presence, as well as bolster your academic portfolio in an attempt to show colleges and universities that you not only have passion, but you activated that passion in an attempt to foster your personal growth.  
Featured Content Producers
Need inspiration, motivation, or a little courage?  Check out what our student content producers have already created.