If there was any question about why Diversity & Inclusion (DNI) programming is important for students, the last 18 months have punctuated the imperative.  Students are constantly exposed to the events and debates unfolding across social media.  Although many teens are personally affected, they have not yet learned the developmental skills to articulate their feelings, nor do they have the knowledge of the complex issues to fully comprehend what lies beyond the latest headlines.
While we can't stop the current headlines, we can make strides in building a better, more inclusive future. Thankfully, more schools are implementing Diversity & Inclusion programming that help build more tolerant communities. As curriculums are being built here are 3 important components to consider:
1. Create a safe environment to explore diversity, inclusion and social justice education topics.
2. Incorporate foundational skills, such as communication and decision-making, that will help students actually create diverse and inclusive environments as they rise as leaders.
3. Include diversity within the DNI program. Ensure that supplemental teaching materials are representative of both the diverse student audience being taught and the scholars/thought leaders creating the resources.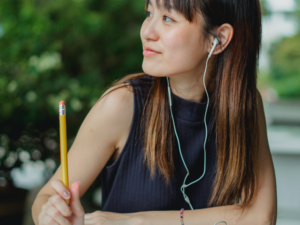 We love talking about social justice and learning from other people's perspectives.  In June, the podcast is talking with WNBA champion, Essence Carson; National NBA Reporter for USA Today, Mark Medina; and a panel of sports business executives!
The Teen Think Tank Project provides students with a robust social justice education, along with a curriculum that fosters the professional skills required to become effective leaders and create real change.  Join our community of change makers and check out how we give socially conscious high school students a voice in the world they will inherit.  
In order to facilitate the goals of the Teen Think Tank Project and engage both our students and our listeners in socially relevant conversation, we're created this weekly podcast.
Our YouTube channel features video podcasts, animated shorts, program details, student presentations and social justice education content for a variety of audiences.
News, information, posts, and pics.  Follow us @teen_thinktank is a great way to get to know the Teen Think Tank Project, our friends, and the work we do.
As an organization that focuses on social justice education, we have a plethora of resources available for administrators, educators, parents, and students.